Introducing our Birch Ritual to celebrate spring
Suddenly it is here; spring with the light, the scents, the seductive air of the promising warmer weather.
It is hard to explain what the seasons do with us, we believe the best way is to share this is to create an actual experience. This birch ritual is an homage to old Swedish tradition. 

Every year when spring broke one would collect birch leaves that were used to cure and clean the body. The leaves are filled with nutrients and chlorophyll, new life.  
With our birch ritual, we modernise this old tradition. The treatment is designed to give you the same detoxing feeling at home, it will activate your lymphatic system where unwanted toxins end up.
Dehydrated winter skin gets some much needed love; scrubbing, improved circulation, making it glowing soft for the summer.
Let this ritual be your weekly quick fix or an hour long treat. It´s created to suit different styles of  bathrooms, you don't need a bathtub for this ritual!
The products included in this kit are:
Bath salt from the Garden, Body Scrub/ Exfoliating Bath Soap, Body Serum.
For the ultimate feet and leg treatment do a foot soak and leg scrub. 

From your feet up move in long sweeping motions towards your heart.





Japanese style in the shower using a stool and a bucket, what bliss to take time to really scrub and cleanse.





In a bathtub for an all over body soak, followed by scrubbing to exfoliate and the nourish skin with our queen product the body serum.
Get your birch ritual  HERE.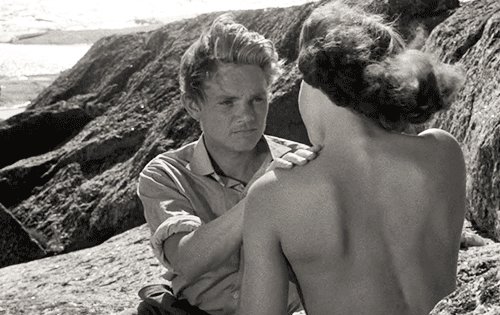 Channel your inner Ingmar Bergman's Summer with Monika - your skin will get as smooth as this!